Launch of A-3600D series Digital Mixer Amplifiers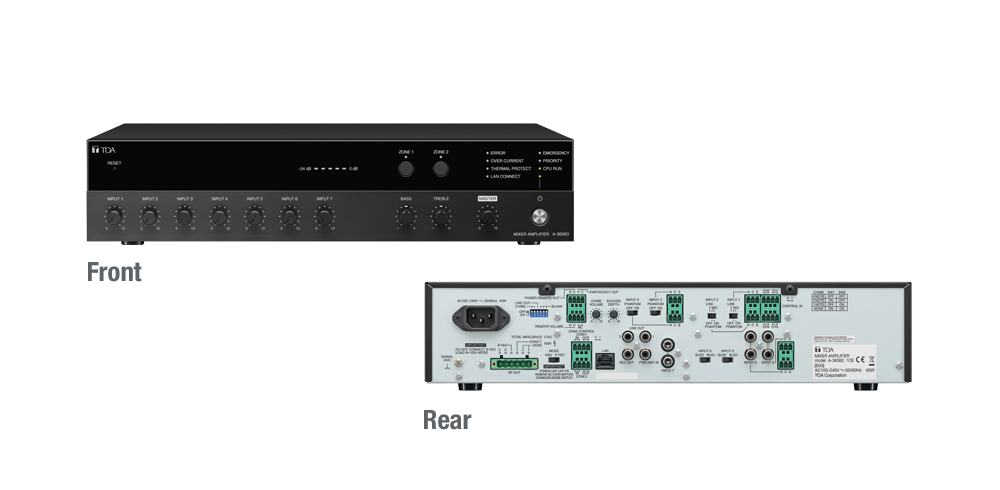 Last week, we launched our newest A-3600D series of Digital Mixer Amplifiers. 
This latest series of Digital Mixer Amplifiers, the A-3600D are PA amplifiers equipped with 4 microphone inputs and 3 auxiliary inputs, and 2-channel zone selector. It also features Volume Control function, Priority function, Chime function, and Remote Confirmation function. In addition, it is equipped with a 2-channel input BUS of BUS 1 and BUS 2 and the signal processing function. 

These series of Digital Mixer Amplifiers are ideal for paging announcement and BGM applications in schools, offices and super markets. 

To find out more information on the A-3600D series, Digital Mixer Amplifiers, click here to go to the product page.